Optimism On Property Still Strong
Data collected by Mortgage Choice shows 64% of Australians believe the housing market will maintain its strong performance, and may even improve.
Most Australians remain positive about investing in property and will continue to buy and sell dwellings, says Mortgage Choice CEO John Flavell.
CoreLogic research reveals property prices grew only 0.4% (the average across the capital cities) over the three months to November.
Some commentators suggest this is the beginning of the end of major price growth in Sydney and Melbourne.
However, Flavell says the reality is that property prices are just stabilising after a few years of substantial growth in the two biggest cities.
Meanwhile, price growth in accelerating in some cities, notably Canberra and Hobart, while recovery is under way in Perth.
McMansions Down, Small Houses Up
The growing proliferation of units in our major cities means that, on average, homes are getting smaller, but those people who are building houses are building them bigger and better.
The smaller average size of dwellings is influenced by younger people, many of whom prefer units so they can be closer to work, entertainment and cafes, particularly in Brisbane, Sydney and Melbourne.
A study commissioned by CommSec found the average size of a new house built in 2016–17 was 233m², which is the biggest in four years and 11% bigger than 20 years ago. But there is fewer of them.
"Not only are houses bigger than those built in the 1980s and before, but the standard of the fit-out is far superior with quality kitchens, bathrooms, floor coverings and inclusions like air-conditioners," says CommSec economist Craig James.
The trend for children to stay with their parents for longer is also having an impact.
Quote of the week
"The data makes it obvious that the majority of Australians remain upbeat about investing in property and will continue to buy and sell dwellings."
Mortgage Choice CEO John Flavell
Investors Stand Aside for FHBs
APRA's restrictions on the housing market have moderated investor activity in the housing market and have also had a secondary impact of helping first-home buyers back into the market, says Tim Reardon, HIA's principal economist.
Data from the ABS to September 2017 shows first-home buyer activity increased nationally, with increases of 58% in NSW and 32% in Victoria.
Investor borrowing activity has dropped 2% in the six months since April, when tougher regulations by APRA came into effect.
The market-share of first-home buyers increased to 17.4% and is the highest proportion since November 2016, says REIA President Malcolm Gunning.
But the value of investment housing commitments is well down on the 2015 peak, he says.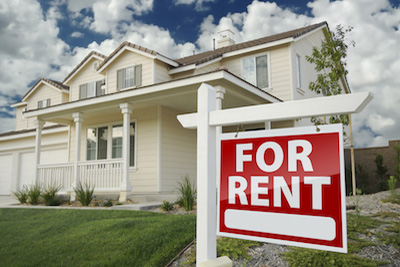 Foreign Buyers Lift Rental Stock
Foreigners buying residential property in Australia do not reduce the supply of dwellings available to local residents, according to the RBA.
"In fact they may actually contribute to expansion of the housing stock," says Jonathan Kearns, the Reserve Bank's head of Financial Stability. Many foreigners studying or working in Australia would be renting if they did not purchase.
"Other foreign buyers rent out the property as an investment and so contribute to the rental stock," he says.
"Also, there are some new developments that only proceed because they get high pre-sales from foreign buyers."
However, he did acknowledge foreign buyers of residential property could amplify cycles or transmit foreign shocks.
Jobs Growth Best since 1994
The unemployment rate has fallen to 5.4% following the longest run of jobs growth in 23 years. The rate is at its lowest level since 2013.
The total number of people with a job rose by 3,700 in October, the 13th consecutive monthly gain, which is the longest stretch of growth since 1994.
October's gains were driven by full-time employment, which rose by 24,300, offsetting a fall of 20,700 part-time positions.
Full-time jobs have increased by 297,900 in the past year, while part-time positions have grown by 57,800, resulting in a rise in the hours worked by those in the work force.
National Australia Bank economist Tapas Strickland said the jobs market is likely to continue to improve and the Reserve Bank could begin lifting the cash rate in the second half of 2018, but only if it begins to see evidence of wages growth and faster inflation.
Did you find our weekly news useful? Tell us what you think.
We would like to hear from you! Leave your comment below or get in touch with us via email.