Interest Rate Battle Heats Up
Lenders are competing strongly on interest rates, with first-home buyers among the biggest winners, according to Mozo.com.au.
The financial comparison website says 30 lenders have made at least one variable rate cut since the start of October. The average reduction for an owner-occupier paying principal and interest is 15 basis points, while one lender has cut by more than five times that.
Mozo director Kirsty Lamont says the "sudden surge of rate competition" has coincided with improved conditions for first-home buyers – including cooling house prices in some markets, notably Sydney; less competition from investors; and stamp duty exemptions in NSW and Victoria. According to Mozo's database, 70 lenders now have interest rates under 4% for owner-occupiers with a principal and interest loan.
"Right now lenders want to have a headline variable rate starting with a 3," Lamont says. "With the RBA likely to tread carefully around official interest rates until mid-2018, banks appear to be taking the lead."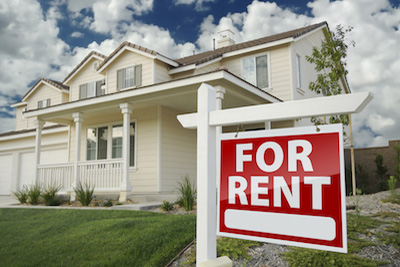 Vacancy Rates Are Tightening
Residential vacancies in the major cities tightened in October, according to SQM Research, which reports that the overall national vacancy rate has dropped to 2.1%.
SQM Research managing director Louis Christopher says the figures show a tighter rental market in many capital cities. "We've seen big falls in Perth and Adelaide and even Brisbane appears to be recording a slight trend downwards right now,'' he says. While that's good news for landlords, Christopher believes vacancies will start to rise in November and December, a time when many students move back home at the end of the university year.
Hobart had the tightest vacancy rate in October of 0.3% – the lowest on record since 2005. Adelaide's vacancy rate was 1.4%, Canberra was 0.8%, Sydney 1.9%, Melbourne 1.8% and Darwin 2.5%. Perth (4.1%) is the only city with high vacancies. In
Brisbane vacancy rates dropped to 3% in October from 3.2% in September – but consumers need to remember that the inner-city suburbs, have much higher vacancies.
Quote of the week
"Lenders are expecting first-home buyers who gave up hope of ever owning a property to start looking again and want to entice as many new mortgage customers as they can by offering rock-bottom interest rates."
Mozo director Kirsty Lamont
Chinese Investors Still Favour Aus
The amount of cash flowing out of China into property has halved within a year but Australia is still the preferred destination for Chinese investors able to get their money out.
In their latest report, real estate firm Cushman & Wakefield and Real Capital Analytics say mainland China's third quarter total outbound real estate investment dropped 51% year-on-year to US$2.5 billion, the lowest total since the last quarter of 2013.
The fall in investment is the result of tougher Chinese Government regulations.
However, Australia jumped into first place by overseas destination with US$783 million in deals coming in for the September Quarter.
Dominic Brown, head of research at Cushman & Wakefield, says: "Chinese investors have deployed a cumulative US$1.2 billion in real estate Down Under thus far in 2017."
The United Kingdom and Hong Kong were the second and third most popular countries for Chinese investors.
Home Building Up For 9th Month
The Reserve Bank has signaled that interest rates could remain lower for longer.
The RBA's quarterly Statement on Monetary Policy predicts core inflation will stay below its 2%-3% target next year and will not exceed the bottom of the range in 2019.
While central banks around the world have kicked off a round of interest rate increases, the RBA has held steady for the past 14 months.
In August, the RBA said core inflation would reach a mid-point of 2% in 2017 and 2.5% by mid-2019, fuelling speculation that a round of interest rate rises could begin in late 2018.
But Westpac chief economist Bill Evans says the latest inflation forecasts from the RBA have "significant policy implications", reinforcing his expectation that rates will not rise for two years.
"We are now assessing a central bank that is expecting it will undershoot its headline inflation target for another year, and that even one year out, inflation will still be at the bottom of the target zone," Evans says.
GST Changes on New Properties
A new construction industry report reveals that, overall, construction rose over October, making it the ninth month in a row for expansion. But the growth rate is slowing.
The Australian Performance of Construction Index rose by a modest 0.3 point to 52.9 points in October.
Dr Peter Burn, the Australian Industry Group's head of policy, says construction momentum from September continued into October, despite the contraction of apartment construction, along with flat commercial construction. The amount of housing construction was predicted to further cool, according to Housing Industry Association principal economist Tim Reardon.
"House building has continued to cool modestly throughout the year," he says. "This trend will continue into 2018."
Burn says the outlook for the apartment sub-sector is for a continuation of the orderly retreat from historically high levels that has been evident over the course of 2017. "There may still be plenty of cranes visible on new apartment sites but there are now many less than a year ago," he says.
Did you find our weekly news useful? Tell us what you think.
We would like to hear from you! Leave your comment below or get in touch with us via email.