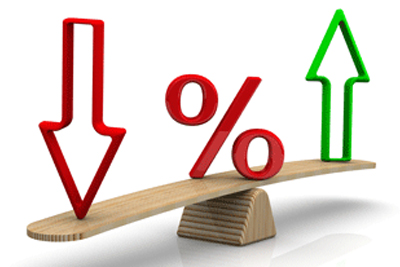 No Interest Rate Rise Until Late 2018
The Reserve Bank kept its official interest rate on hold at a record low 1.5% this week for the 13th straight month and industry experts predict there is unlikely to be any rate rises until well into 2018.
Thirty three industry experts were surveyed by Finder.com.au. Of those queried, 80% predict the next cash rate move to be up, with 60% of that group not expecting a rise until the second half of 2018, giving borrowers breathing space for longer.
Graham Cooke, Insights Manager at Finder.com.au, said the results showed rate rises are expected to happen later than first thought.
A second comparison website RateCity.com.au agreed with the prospect of rates staying on hold. RateCity money editor, Sally Tindall, said a stronger economy, higher Australian Dollar, low wage growth and low inflation all ensured rates would remain unchanged for now.
Economy Improves, Wages to Rise
Employment has picked up, the unemployment rate is falling and the investment outlook has brightened, leaving the Reserve Bank to indicate that faster wage growth and higher interest rates won't be too far behind.
Even so, it would be "some time before we are at what could be considered full employment," said RBA governor Philip Lowe.
The latest official figures put wage growth at a record low 1.9%.
"It is likely that as our economy strengthens and the demand for labour picks up, growth in wages will pick up too," said Dr Lowe. "The laws of supply and demand still work. Even at the moment, we see some evidence … that in those pockets where the demand for labour is strong, wages are increasing a bit more quickly than they have for some time."
The RBA expects stronger wage growth would eventually become more widespread.
Quote of the week
"While Spring is traditionally peak season, there's an unusually high level of competition in the home loan market this year. Lenders are fighting tooth and nail to attract high quality mortgage customers."
Mozo Director Kirsty Lamont
Lenders Cut Owner Occupier Rates
Despite there being no changes in the RBA's official cash rate, 23 lenders have dropped owner-occupier rates since July 1, says Mozo.com.au.
Mozo found the most competitive variable rate in the market for a $300,000 owner- occupier loan is 3.44%, which is 120 basis points lower than the average Big 4 bank variable rate.
"The difference between the big banks' rates and the lowest on the market adds up to $2,496 a year for the average borrower on a $300,000 loan," says Mozo Director Kirsty Lamont.
On top of competitive interest rates, Mozo found a number of lenders also offering cash back offers, fee waivers and other perks for new borrowers in time for the peak property season, making now a good time to refinance.
Job Advertisements on the Rise
Job advertisements rose for a sixth straight month in August, suggesting the strong pick-up in employment seen so far this year could run for a while yet.
A monthly survey by the ANZ Bank showed total job advertisements increased by 2% in August, from July when they rose 1.6%.
Ads of 179,572 were up by 13.3% on July last year and at their highest since 2011.
After sharp increases in employment from March to July, the unemployment rate has fallen to 5.6%.
"Together with other forward indicators and survey-based measures, this strength suggests some downside risk to the unemployment rate in the near term, with employment expected to rise in the order of 15-20,000 per month over the period ahead," said David Plank, ANZ's head of Australian economics.
New Concept: Build-to-rent
Residential developer Stockland is backing the concept of build-to-rent housing and says the idea could draw significant capital if governments provide incentives.
"The whole build-to-rent model could be a real game changer in this space and we see globally examples overseas in the US and Europe where build-to-rent is a whole new asset class," Stockland chief executive, residential, Andrew Whitson said.
He said investors were prepared to accept lower returns on local property, which is making the assets relatively attractive.
"As the 10-year bond has declined dramatically and interest rates have come down you're seeing other real estate asset classes transacting at a lower yields," Mr Whitson said, but he was cautious about whether the local market was ready for products.
"I think the whole of the industry is prepared to accept a lot lower returns within the build-to-rent space. Are we there yet? We're close," he said.